C

o

l

o

u

r

b

a

t

h

r

o

o

m

s

.

c

o

.

u

k
Yorkshire. The Heart Of British Bathroom Manufacturing.
Replacements Spare Parts In Colours. All Branded Names.
Ideal Standard Armitage Shanks Royal Doulton Twyfords Shires Spring Celmac Derwent Macdee Karat Aquarius
Baths Panels Toilets Seats Bidets Basins Pedestals Showers Trays Mixers Taps
OUR COLOUR TOILETS.
Close Coupled Low Level High Level Syphonic Back To Wall.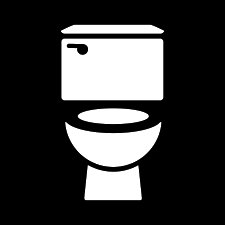 OUR COLOUR BASINS.
Pedestal Basins Semi Recessed Fully Inset Corner Basins Wall Hung.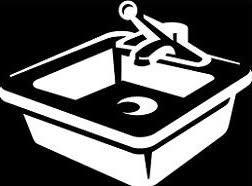 OUR PRODUCTS.
We Have Colour Baths In Stock. Straight Baths Corner Baths Offset Baths Short Baths Wide Baths Acrylic Baths Pressed Steel Baths We also stock bidets and shower trays in beautifully rich and subtle colours of the past. Replacement toilet seats and bath panels are readily available in many obsolete colours.
OUR BRANDS.
Armitage Shanks Balterley B.C. Sanitan Bemis Bristan Carron Cascade Celmac Cesame Derwent Macdee Esmaltal ICI Ideal Standard Impulse John Sydney Kan77 Karat Lecico Lefroy Brooks Lotus Mandarin Pressalit Qualcast Ram Royal Doulton Serel Shires Spring Stelrad Doulton Topravit Trent Twyford Valadares Vernon Tutbury W. Adams Westminster and More.
OUR COLOURS.
Almond Alpine Blue Avocado Bahama Beige Bali Brown Bermuda Blue Burgundy Cameo Pink Caspian Champagne Coral Pink Damask Gazelle Harvest Gold Honeysuckle Indian Ivory Jade Kashmir Beige Misty Blue Green Grey Peach Pink Pampas Peach Pergamon Primrose Romany Sandalwood Sepia Sky Blue Soft Cream Soft White Sunking Turquoise Wild Sage and More.
OUR PRICES.
Our pricing policy is the same for the public as it is for the trade ensuring that we have some of the lowest prices the country. It's no surprise that we are so popular with insurance companies and landlords alike. With British made baths starting from just £30 and British made bath panels from just £10 it's easy to see why. We constantly monitor the prices of our competitors to remain among the cheapest on like for like products, this is of course very easy to do when like us, you also supply your competitors. You don't have to be trade to buy from us, and there's no need to set up an account. There is also no minimum spend, and no hidden charges.
OUR AIM.
We know how expensive replacing even one small part of a coloured bathroom can be. It can sometimes be as expensive as a new suite itself, or even more. Colourbathrooms.co.uk gives you access to thousands of new replacement parts at hugely reduced prices. We don't have every piece, of every set, by every manufacturer, but we do try to source the nearest replacement piece possible if we can't match it exactly. We also aim to give you a quick quote turnaround of approximately three working days. If we can supply your piece or one similar we hope to have it in our possession within this same time frame. We know that speed of service and efficiency are just as important as a great price. We are located in Yorkshire. So quite centrally as far as the mainland of the United Kingdom is concerned.
We Stock Baths Bath Panels Basins Pedestals. We Also Have Bidets Mixers Shower Trays Valves Toilets and Seats.
Baths Panels Basins Bidets Shower Trays Pans Cisterns Lids Seats Pedestals Classic Gold Taps Mixers Showers.
POPULAR COLOURS MADE BY POPULAR MANUFACTURERS.
TWYFORD
Almond Alpine Blue Avocado Cameo Pink Champagne Coral Pink Damask Gazelle Harvest Gold Ivory Jade Green Pampas Peach Pink Primrose Yellow Sandalwood Sepia Sky Blue Sorbet Wychelm
ARMITAGE SHANKS
Autumn Tan Avocado Caspian Chablis Coral Pink Creme Honeymoon Flamingo Pink Oyster Pacific Blue Pampas Peach Pompadour Primrose Yellow Romany Sable Sky Blue Sunking Turquoise Wild Sage
IDEAL STANDARD
Avocado Bali Brown Bermuda Blue Coral Pink Harvest Gold Honeysuckle Indian Ivory Kashmir Beige Old English White Pampas Sky Blue Sorrento Blue Turquoise Whisper Blue Whisper Green Whisper Grey Whisper Peach Whisper Pink
SHIRES
Autumn Tan Avocado Bluegrass Indian Ivory Kashmir Beige Harmony Green Misty Blue Misty Grey Misty Peach Misty Pink Pampas Sandalwood Sepia Sorrento Blue Sunking Turquoise Willow Green
You Can See Illustrations Of Most Bathroom Colours On This Link At The JSL Bathrooms Website. HERE
Retro Colours. Replacement Parts. High End Branded Names. Low Prices.
Bath Basin Bidet Toilet Seat Panel Shower Tray Base Pedestal Wall Semi Recess Vanity Inset Back To Wall
All Products Are New. Unused. Original.
Our Sister Site Is JSL Bathrooms